from 7:00 pm:                Check-in
8:00 pm – 3:00 am:     Milonga
8:00 pm:                           Snack
12:00 am:                          Soup
11:00 am – 12:00 pm:  Yoga with Janine
11:00 am – 2:00 pm:     Brunch
1:00 pm – 3:00 am:       Milonga
4:00 pm:                            Cake
20:00 pm:                         Dinner
21:30 pm:                  Footbath with Markus
12:00 am:                          Soup
11:00 am – 12:00 pm:  Yoga with Janine
11:00 am – 2:00 pm:    Brunch
1:00 pm:                      Footbath with Markus
1:00 pm – 6:00 pm:     Milonga
4:00 pm:                           Cake
6:00 pm:                           Last Tanda
All of the meals shown in the schedule as well as the Yoga- and Foodbath-Sessions are included within the ticket to the marathon!
---
Our DJ's 💕

During the marathon, the share of traditional to neo/non-tango is 80/20 till 70/30. At daytimes there will be more non/neo, and more traditional tango in the evenings. This year the DJs are::
Fr 8pm – 10pm: Holger from Gießen
Fr 10pm – 3am: Steffi from Karlsruhe
Sa 1pm – 6pm: Piu from Gießen
Sa 6pm – 10pm: Holger from Gießen
Sa 10pm – 3am: Andreas from Berlin
Su 1pm – 6pm: Cristianel from Italien/ZH
🎈 Cristianel from Italien/ZH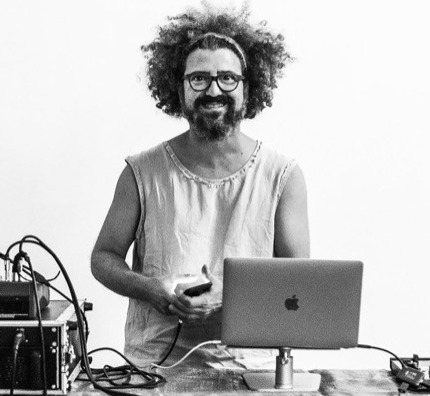 Inspired by the facets of tango and after 8 years of dancing experience, Christianel had his first gig as tango DJ in 2014 in his home in Northern Italy. Since then, he has been happy to DJ at many regional and international events and marathons.
Always seeking to create the "perfect wave", he plays music from the Golden Era as well as particularly beautiful songs of the 50s to 80s. He loves to spend his time at the DJ booth in a busy and concentrated manner: selecting the songs to correspond with the atmosphere of the dance floor and intensifying it by continuously refining the sound of the music. "Achieving this", he says, "is very near to my heart."
🎈 Piu from

Gießen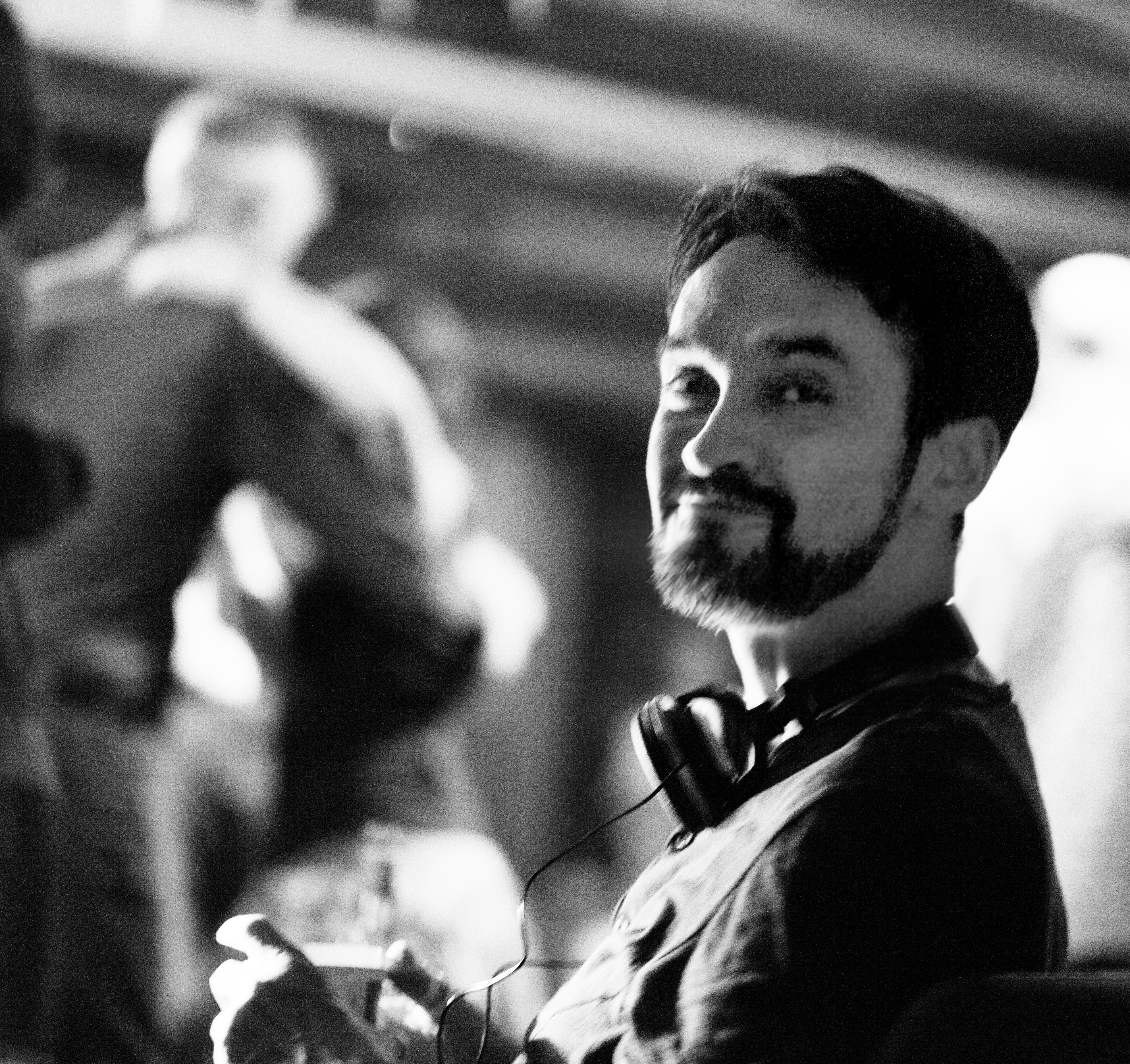 Piu discovered DJing 7 years ago and has since then traveled local milongas as well as marathons and festivals. About a week ago he even celebrated his 100th gig! Inspired by the atmosphere of every new event, he plays very rich and diverse music. He loves the variations tango has to offer, and exploits them to the maximum to craft sets ranging from the powerful, dramatic to the gentle and soulful. He particularly enjoys seeing the harmonious interaction of the dancers: "I love to contribute to people's happiness. I can really share their joy!"
🎈 Andreas Gierstorfer from Berlin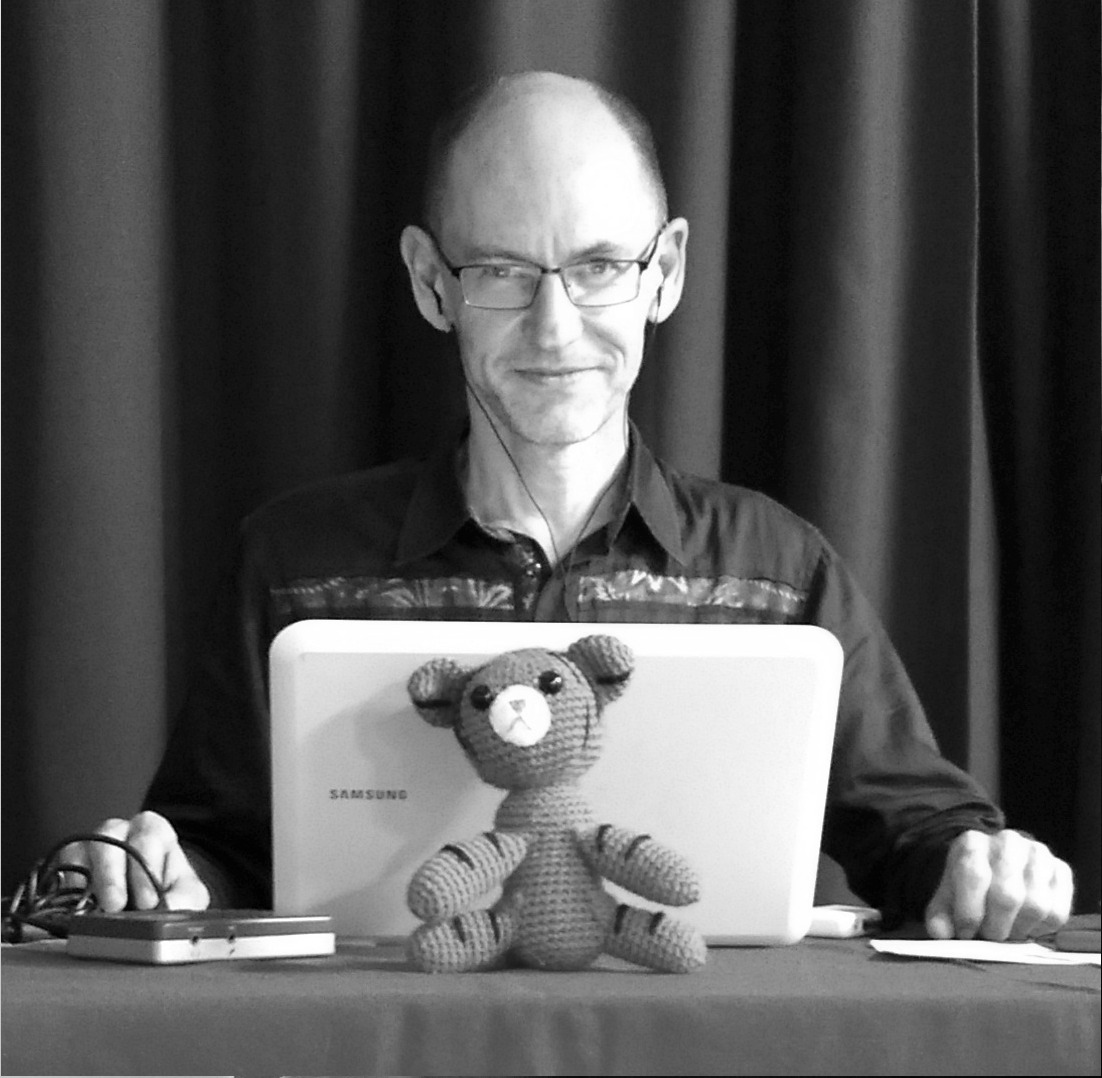 Andreas has years of experience as tango DJ, playing at Encuentros, El Corte in Nijmegen, and various role changing weekends, to name but a few events. He prefers music from the Golden Era, but also plays beautiful tandas from the 1930s to 50s. Furthermore, he will pamper us with wonderful modern and alternative songs. With his self-ascribed weakness for beautiful melodies he will take care of creating a special atmosphere on the dancefloor: "As a DJ, I want to enchant the dancers, so that the entire room becomes one with the music. Every set is a new and unique challenge!"
🎈 Holger from Gießen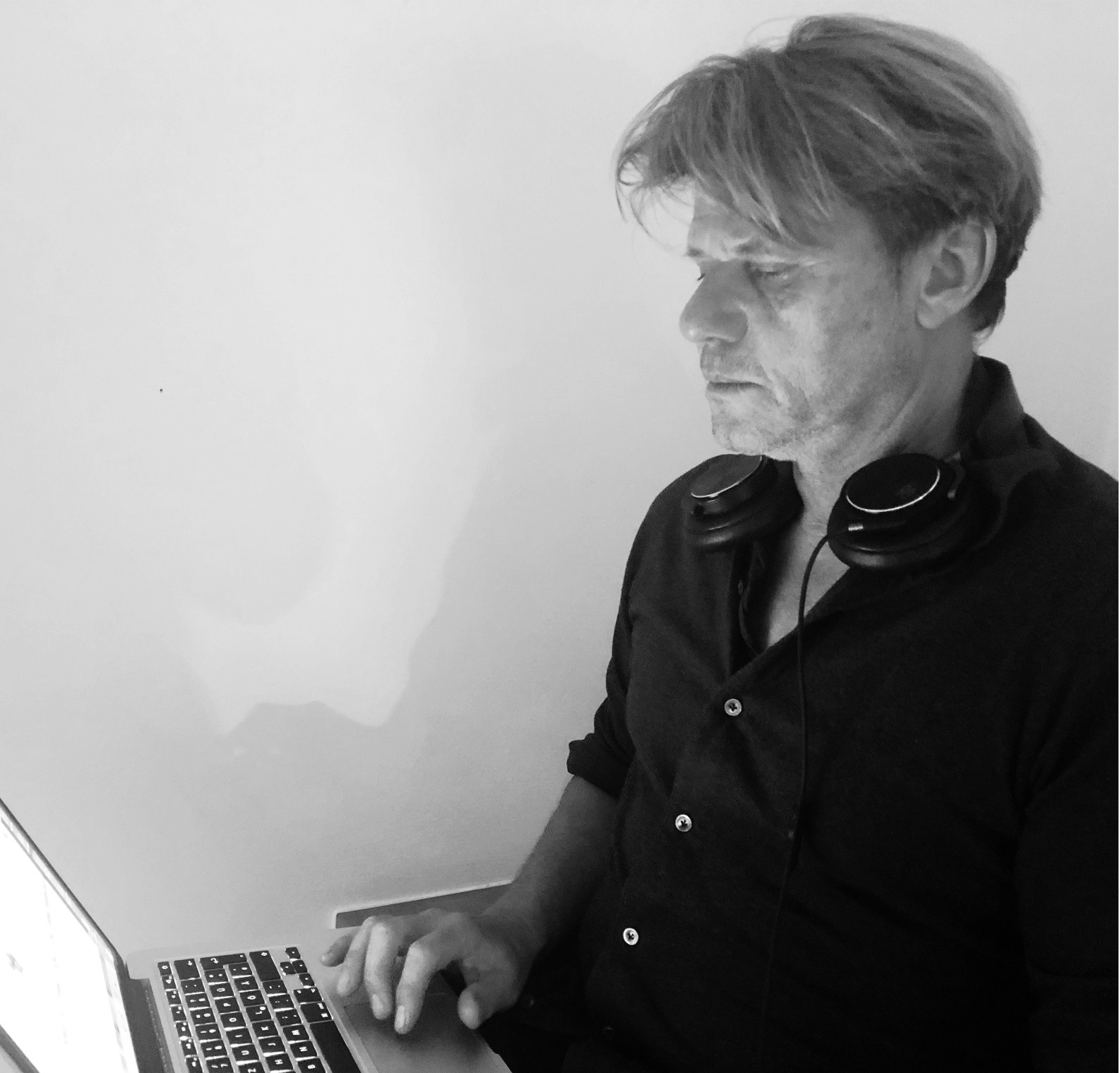 Holger puts the dancers first. Already at his start as TDJ 10 years ago he was driven by the wish to play more genuinely touching music at local milongas. He loves the orchestras D'Arienzo, Fresedo, Rodriguez and Laurenz, but tries to integrate all the well known orchestras of the Epoca de Oro with one tanda at his gigs. He counts on energetic, powerful tandas as much as he likes to play beautiful "Neos" and "Nontangos". Always taking the dancers' perspective, he only plays songs which "would inspire his own feet". Holger's Soul/Disco/Jazz-Cortinas are giving the wonderful atmosphere he creates the finishing touch. If he sees that they enthuse the dance floor, he may even play them to the end!
🎈 Steffi from Karlsruhe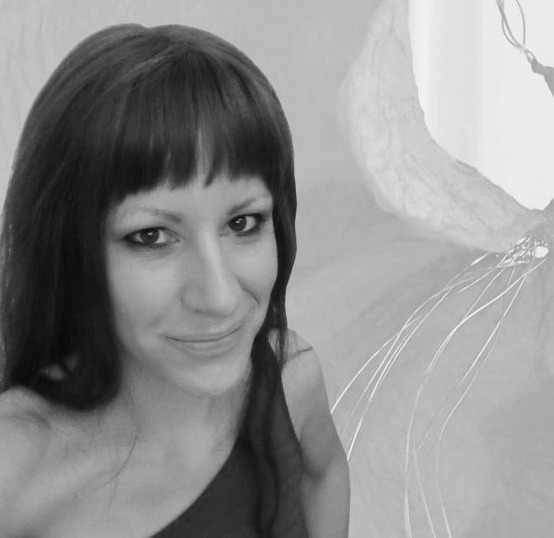 Steffi plays regular gigs in the Rhein-Neckar area and dances both roles with enthusiasm. She loves the diversity offered by the tango of the Guardia Vieja up to the 1960s and taps into its full potential to create her playful, diverse tandas. The selection of finest pieces from her extensive collection of nontango music adds the icing on the cake of her sets. With her keen sense for the gentle and soft she creates a dancefloor full of atmosphere. Her music already inspired us last year, and we are very happy to welcome her again at Oro 2019!
---
YOGA / FOOTBATH / MASSAGE
Yoga and footbaths are included in the ORO de Bonn marathon ticket!
YOGA session with Janine
Janine is a passionate tanguera and yoga teacher. She will offer you just the right moves to wake up after a long night of dances, to activate your body, and to refresh your spirit. This energising yoga session is particularly designed for tangueros/as and creates a harmonious connection between breath and movement. The ideal start into a new day of dancing!
No prior yoga experience is necessary.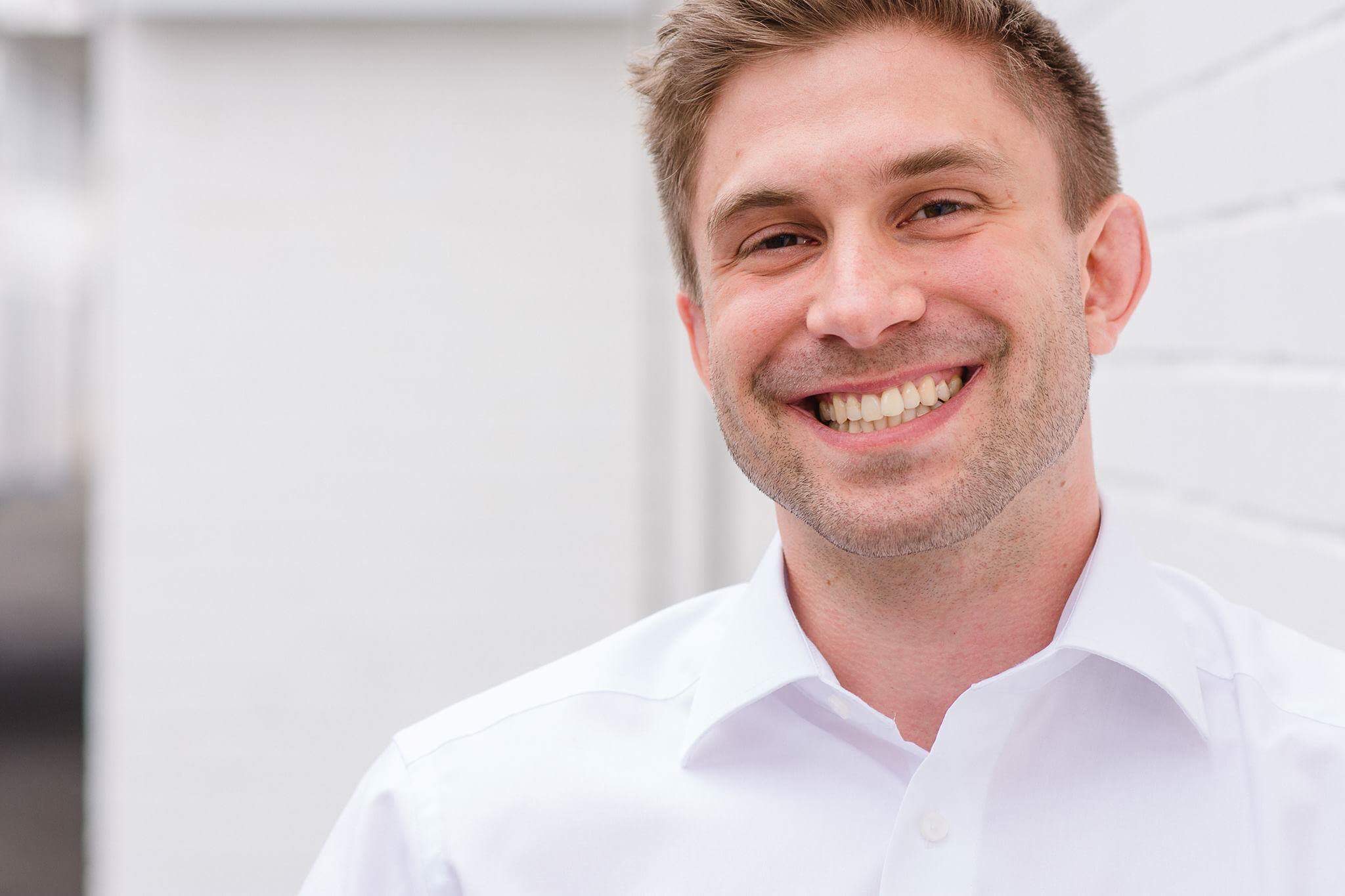 FOOTBATH session with Markus
Have you already thanked your feet for all the beautiful tandas? Use this opportunity to pay some loving attention to your feet, and let the beneficial effects of a footbath and self-massage surprise you. The self-massage will be guided by Markus, who, as physio- and breath therapist, is an expert on regenerative healing exercises.
MASSAGE (additional costs)
You need a recreational break? Or a little energy boost between tandas? Markus and Janine offer you a variety of relaxing and activating massages on Saturday and Sunday (appointments necessary):
– back and shoulder massage
– foot and leg massage for tired tangueros/as
– and our highlight: the four hands synchronised massage
Prices:
30 mins: 25€
60 mins: 50€
4 hands synchronised (+ 15€)
You want to secure your appointment right now? Write to janine.goetz@gmx.de
---
Tango fashion
Spend your breaks looking through beautiful Tango clothes!
All about it soon here.  🙂
---
Tango-Undershirts by LESPIRANT
LCut – the perfect tango undershirt:
– invisible
– no sweat stains
– no collar
– no hot to wear
Dancing without sweat stains and without even feeling that it's there! 🙂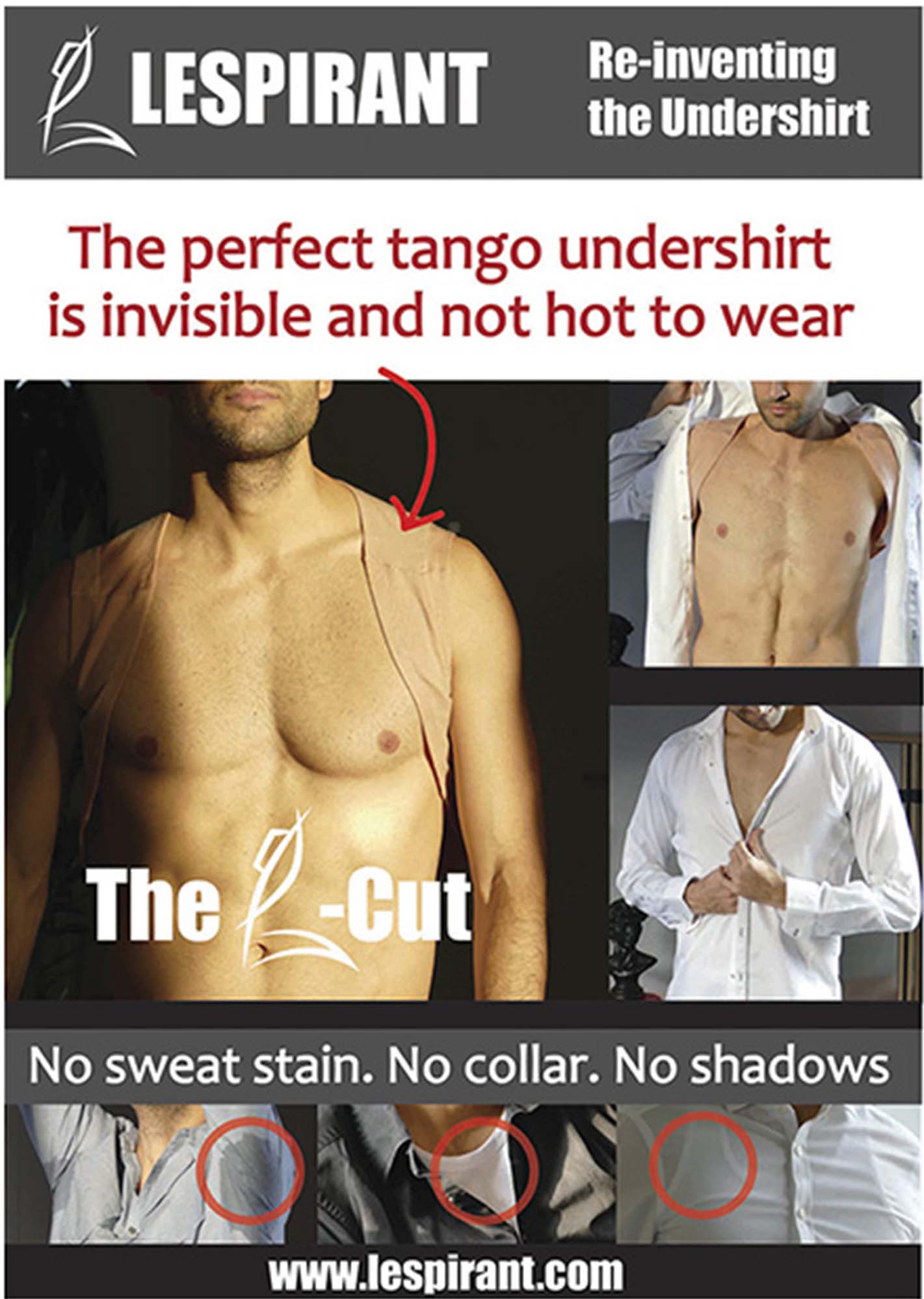 We support this project for dry, beautiful and relaxed dances!
If you reserve an undershirt within our registration it is even cheaper:
Pre-Order Price: 1 for 20€ / 3 for 50€
Event Price: 1 for 25€ / 3 for 60€