from 7:00 pm:                Check-in
8:00 pm – 4:00 am:     Milonga
9:00 pm:                           Snack
12:00 am:                          Soup
11:00 am – 12:00 pm:  Yoga with Janine
11:00 am – 2:00 pm:     Brunch
1:00 pm – 4:00 am:       Milonga
4:00 pm:                            Cake
20:00 pm – 21:00 pm: Dinner
21:00 pm:                        Footbath with Markus
12:00 am:                          Soup
11:00 am – 12:00 pm:  Yoga with Janine
11:00 am – 2:00 pm:    Brunch
12:15 pm:                        Footbath with Markus
1:00 pm – 7:00 pm:     Milonga
4:00 pm:                           Cake
7:00 pm:                           Last Tanda
All of the meals shown in the schedule as well as the Yoga- and Foodbath-Sessions are included within the ticket to the marathon!
---
Our DJ's 💕

During the marathon, the share of traditional to neo/non-tango is 80/20. The share differs slightly with DJ sets: there is more non/neo at daytimes, and more traditional tango in the evenings.
Soon you will find all about our DJs 2019 here!🎈
---
YOGA / FOOTBATH / MASSAGE
Yoga and footbaths are included in the ORO de Bonn marathon ticket!
YOGA session with Janine
Janine is a passionate tanguera and yoga teacher. She will offer you just the right moves to wake up after a long night of dances, to activate your body, and to refresh your spirit. This energising yoga session is particularly designed for tangueros/as and creates a harmonious connection between breath and movement. The ideal start into a new day of dancing!
No prior yoga experience is necessary.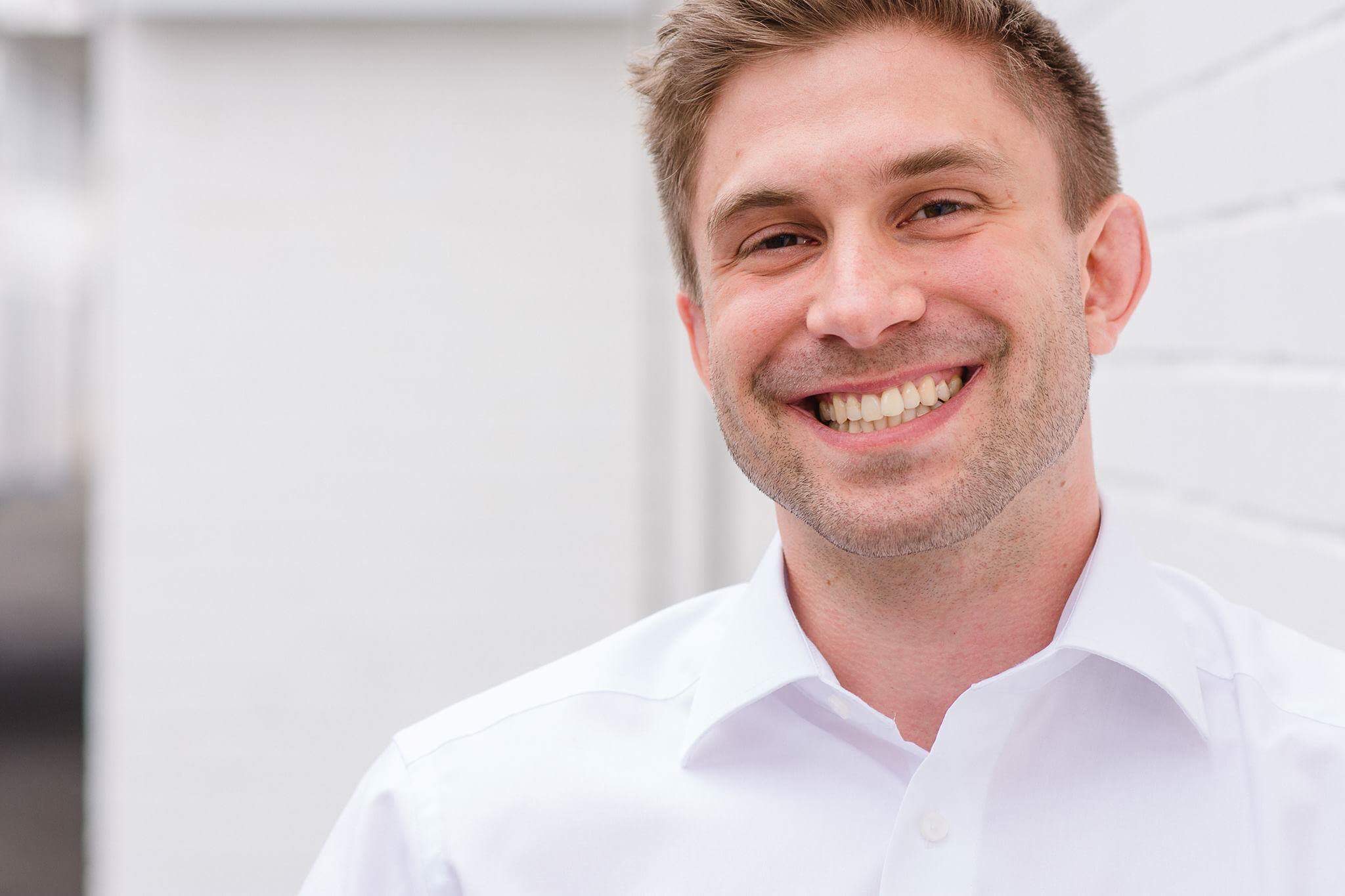 FOOTBATH session with Markus
Have you already thanked your feet for all the beautiful tandas? Use this opportunity to pay some loving attention to your feet, and let the beneficial effects of a footbath and self-massage surprise you. The self-massage will be guided by Markus, who, as physio- and breath therapist, is an expert on regenerative healing exercises.
MASSAGE (additional costs)
You need a recreational break? Or a little energy boost between tandas? Markus and Janine offer you a variety of relaxing and activating massages on Saturday and Sunday (appointments necessary):
– back and shoulder massage
– foot and leg massage for tired tangueros/as
– Aloe Vera full body massage
– and our highlight: the four hands synchronised massage
Prices:
30 mins: 25€
60 mins: 50€
4 hands synchronised (+ 15€)
You want to secure your appointment right now? Write to janine.goetz@gmx.de
---
Tango fashion
Spend your breaks looking through beautiful Tango clothes!
All about it soon here.  🙂
---
Tango-Undershirts by LESPIRANT
LCut – the perfect tango undershirt:
– invisible
– no sweat stains
– no collar
– no hot to wear
Dancing without sweat stains and without even feeling that it's there! 🙂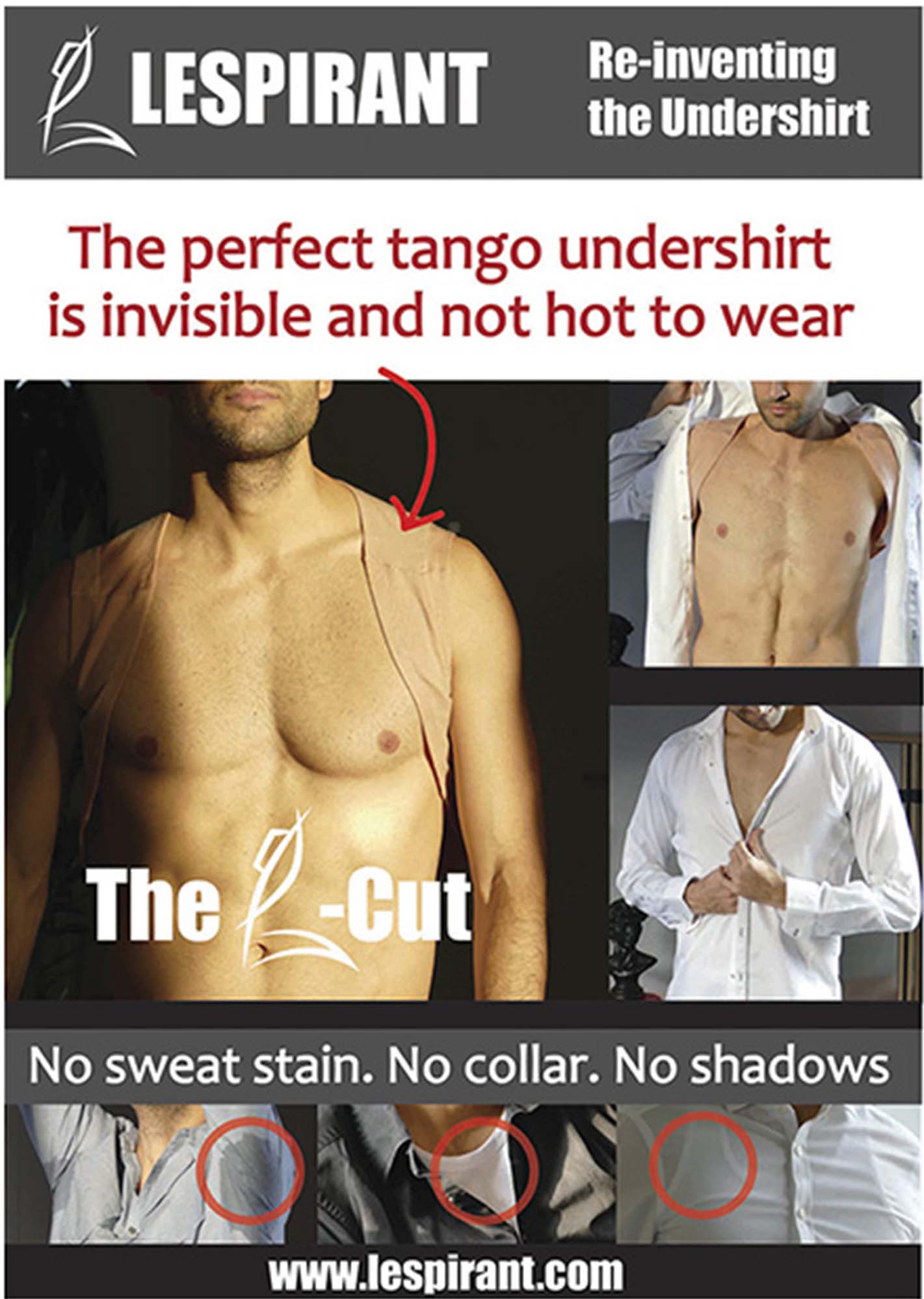 We support this project for dry, beautiful and relaxed dances!
If you reserve an undershirt within our registration it is even cheaper:
Pre-Order Price: 1 for 20€ / 3 for 50€
Event Price: 1 for 25€ / 3 for 60€